10.1 Armors & Clothes Physics
On the right combo box select edit
Click on "+" Button and select Add from file...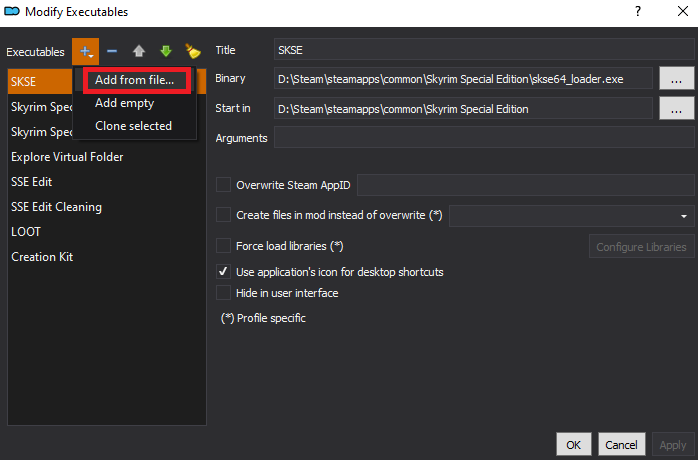 Browse to Nolvus\MODs\mods\BodySlide and Outfit Studio\CalienteTools\BodySlide and select BodySlide x64.exe

Fill informations as shown and click on Apply.
Select BodySlide from the right combobox and click on Run button (Always run it from Mod Organizer)

Select Choose game for Skyrim Special Edition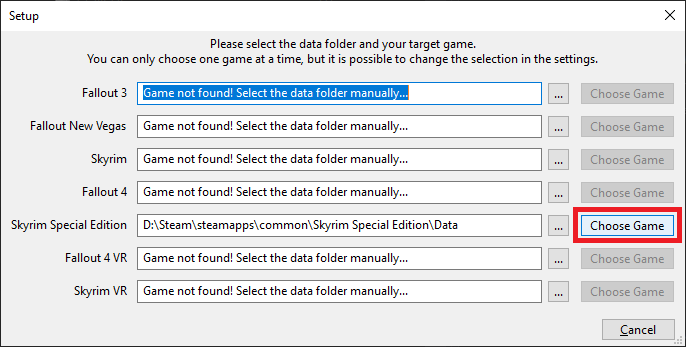 Body Slide Studio is now started, click on Settings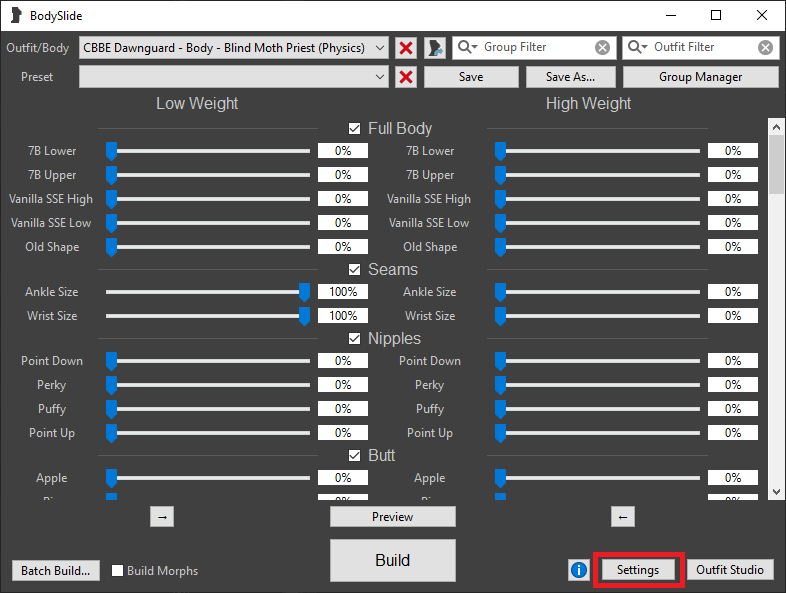 Select advanced and click on Browse button
Select NOLVUS\MODS\overwrite folder and click OK.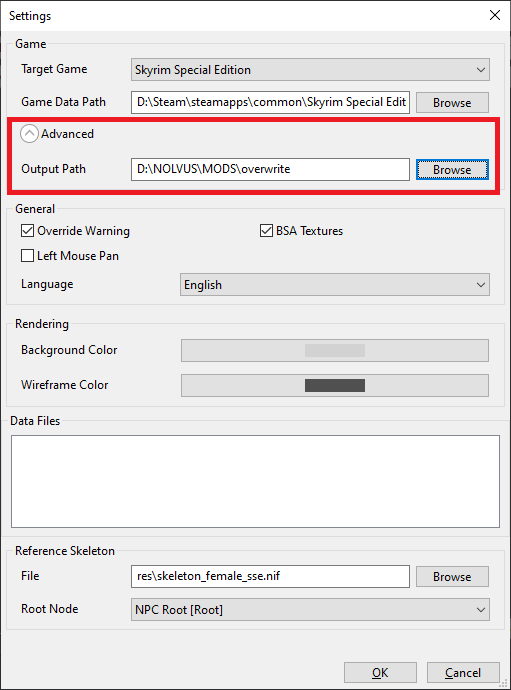 Select CBBE Curvy and click on Batch Build button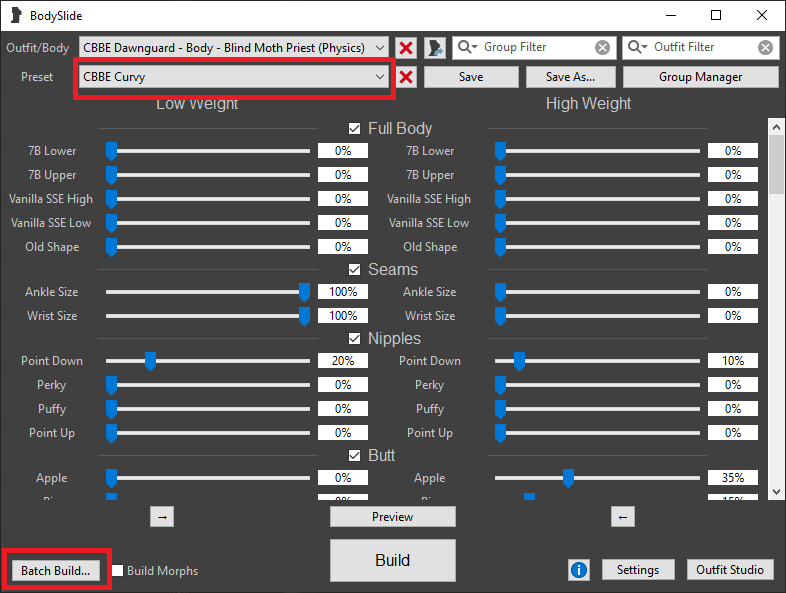 Select everything and click on Build.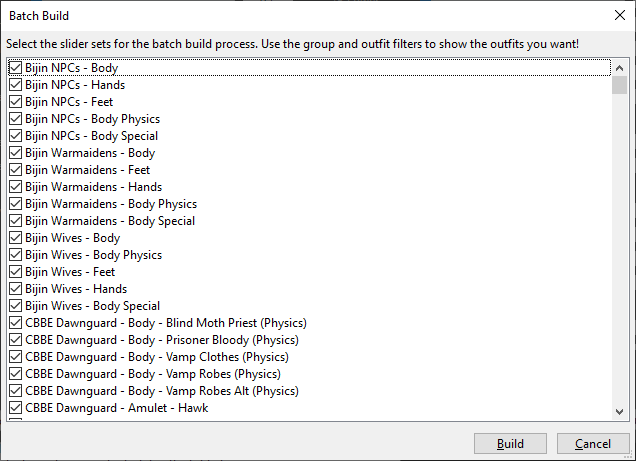 Select Physics for every options.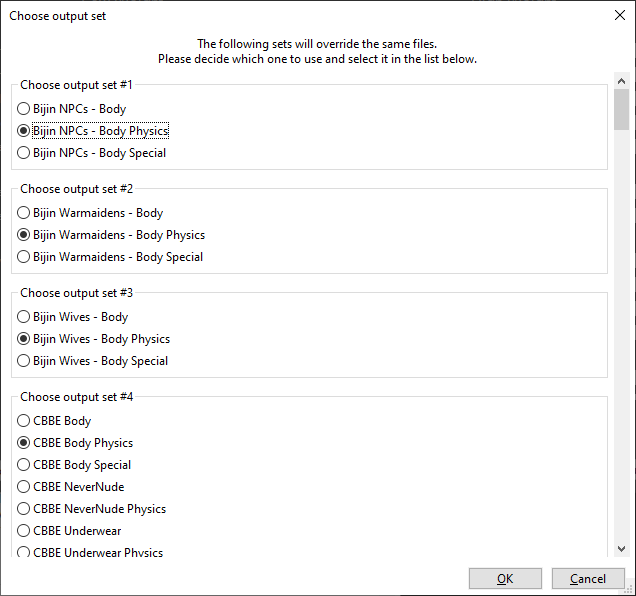 When no physics is available, choose Frankly HD.
When everything is selected click on OK
When done, you should get this result

Close Body Slide Studio and double click on overwrite, you should get this result
Close the window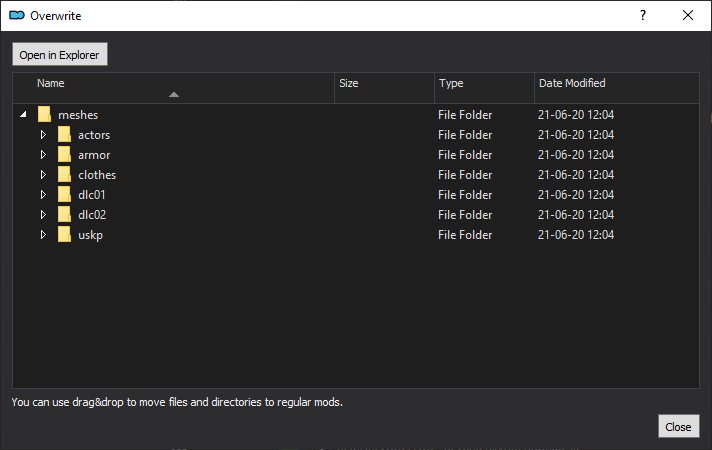 Right click on overwrite and select Create Mod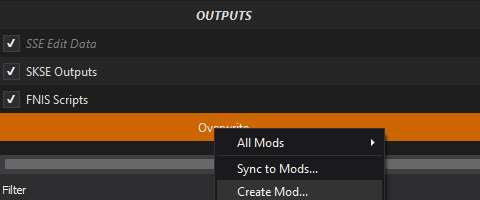 Type CBBE - Physics Armors and Clothes and click OK
You should get this result

Physics is now installed.
Warning!!!
Delete CBBE - Physics Armors and Clothes mod before regenerating armors and clothes physics.