10.3 Body Slide
Create a Body Slide shortcut for Mod Organizer 2
In MO2, edit executable ==> Click on "+" Button and select Add from file...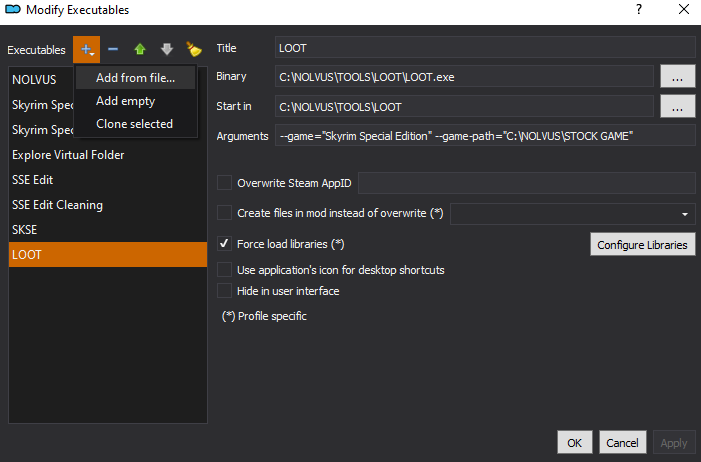 Browse to NOLVUS\MODS\Mods\BodySlide and Outfit Studio\CalienteTools\BodySlide and select BodySlide x64.exe

Fill informations as shown and click on Apply.
Running Body Slide
Select BodySlide from the right combobox and click on Run button (Always run it from Mod Organizer)

Select Choose game for Skyrim Special Edition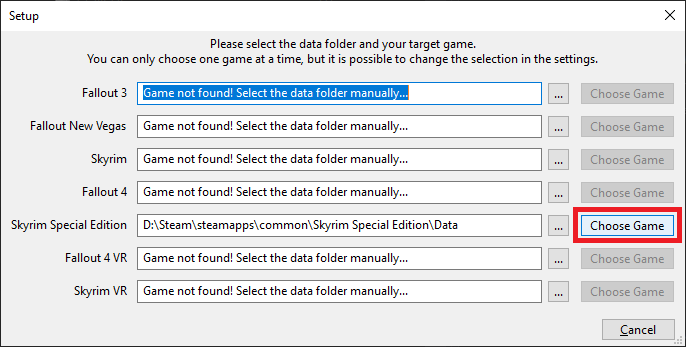 Select the Outfit/Body as shown (you can select the preset you want) and click on Settings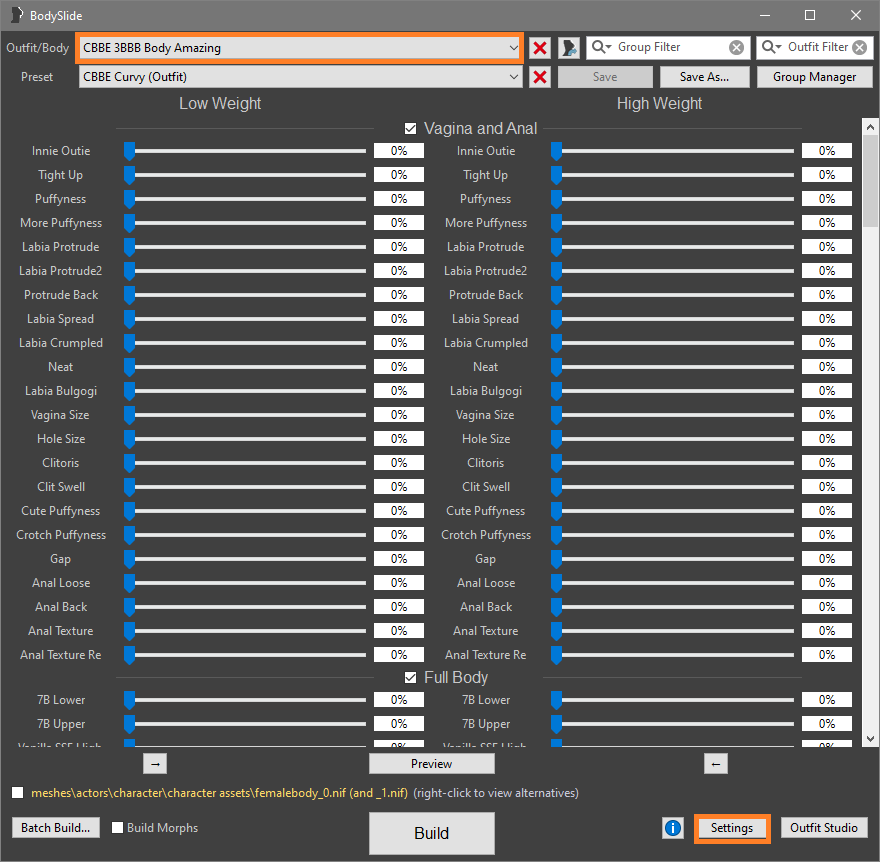 Be sure the game data path points to your NOLVUS\STOCK GAME folder and output path point to your NOLVUS\MODS\overwrite folder and click on OK.
Click on Batch Build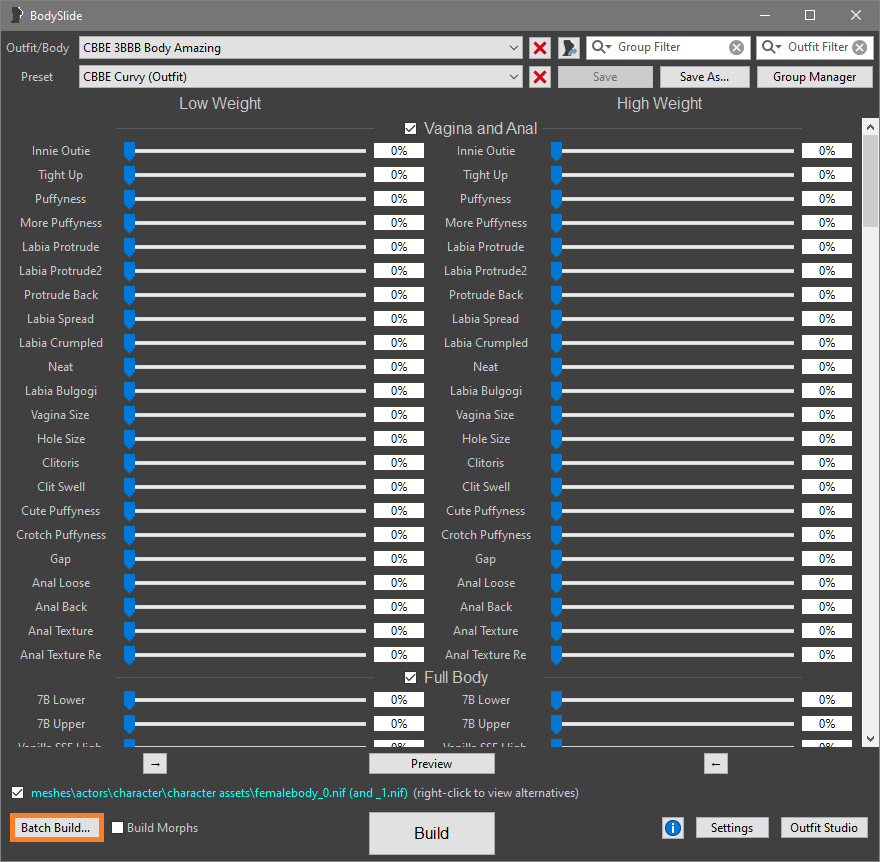 Be sure everything is selected and click on Build.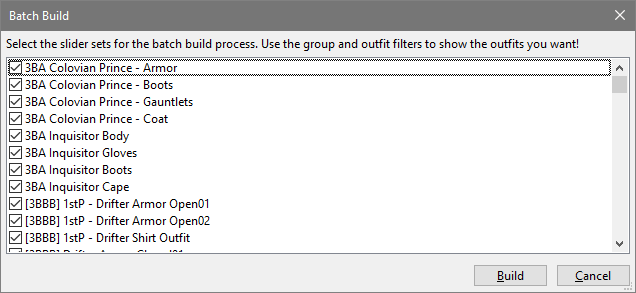 Warning!!!
Select options as shown if you want nude female bodies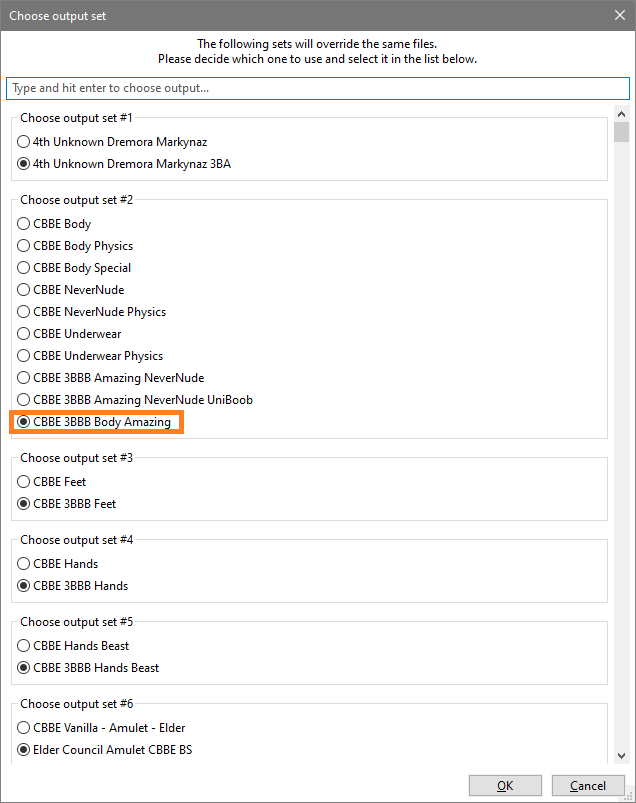 Warning!!!
Select options as shown if you want dressed female bodies
Scroll down and be sure the following rules are respected
Always select 3BA is possible.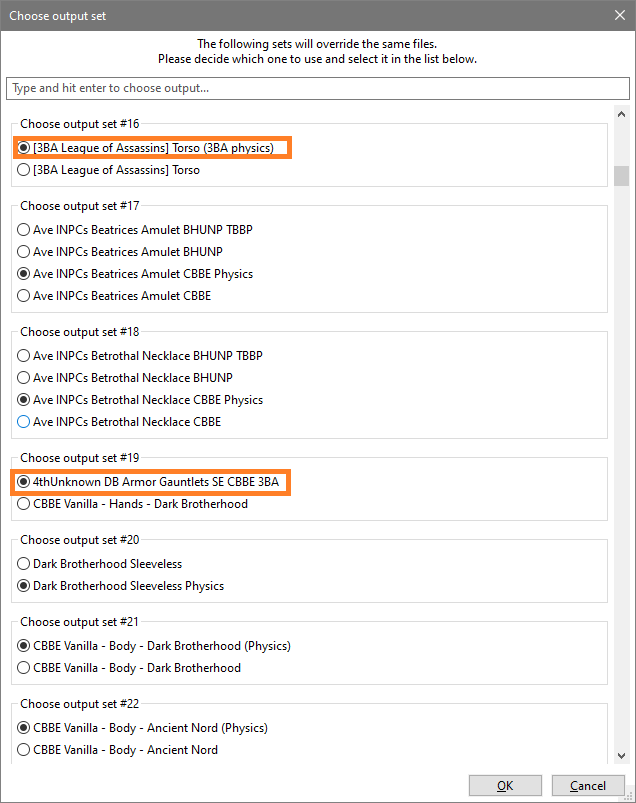 If 3BA is not available, always select CBBE and Physics if possible.
If Physics is not available, always select Frankly HD.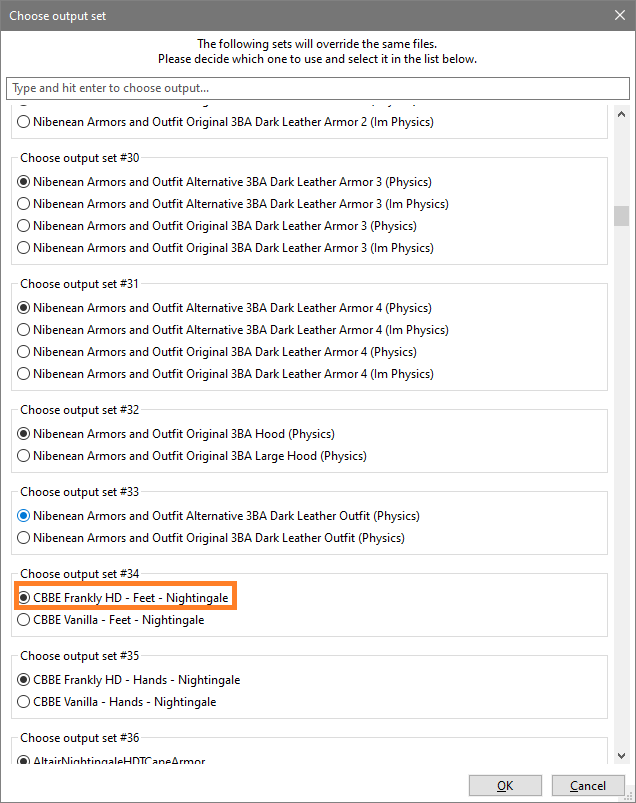 When done, click on OK and let the Body Slide app proceeds.
Create a mod for the Body Slide
Double click on MO2 overwrite (at the bottom), you should have this
WARNING!!!
Delete anything else you have in the overwrite to only keep the meshes folder
When done right click on overwrite and select Create Mod... then name the mod CBBE-3BA Physics Armors and Clothes and click OK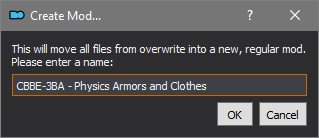 When done, move the mod under Nemesis Output
Manual Editing
Double click on the mod CBBE-3BA Physics Armors and Clothes, select Filtree tab and copy all files from 4thUnknownDbArmor to dbarmor (confirm overwrite)