Downgrade Patcher
Downgrade Skyrim SE (1.6 with free content) to Skyrim Special Edition 1.5.97
Click here to download the Unofficial Skyrim Special Edition Downgrade Patcher from nexusmods.com
Select the best of both world patcher from the optional section and click on manual download.

Be sure the patcher version matches your Skyrim SE version otherwise IT WILL NOT WORK!!!.
To check that, go to your Skyrim SE install directory from steam, right click on SkyrimSE.exe and in the detail tab check the file version.
In the example above the patcher is for Skyrim 1.6.353 so be sure your skyrim version is 1.6.353
If the patcher version does not match your Skyrim SE version wait until the author release a matching version.
When downloaded, extract the file somewhere and execute BestOfBoth_1.6.353.0-1.5.97.0.exe-57618-2022-01-21-1642729421.exe (name of the file can vary if a new version of the patcher is released)
Browse to your Skyrim Special Edition and click on Start Patching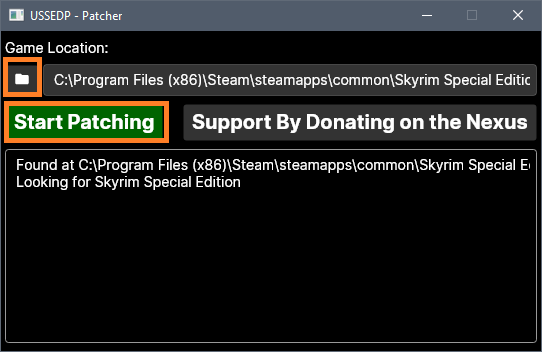 This can take some times to complete. Wait until the process is finished.
Check your downgraded Skyrim Special Edition
When downgraded, go to your Skyrim SE installation directory from steam and check the file structure.
Check if you have these files, also be sure the files size matches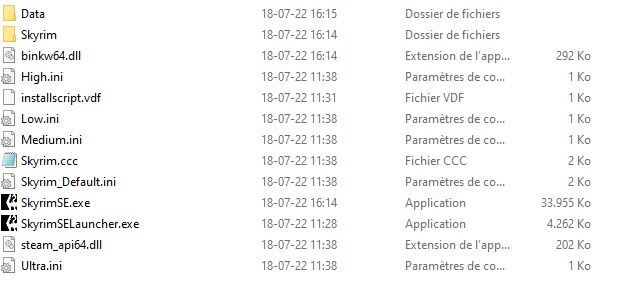 Do the same fo the Data directory. If you downgraded from Skyrim Anniversary Edition, delete the additional cc content and keep only the specified ones.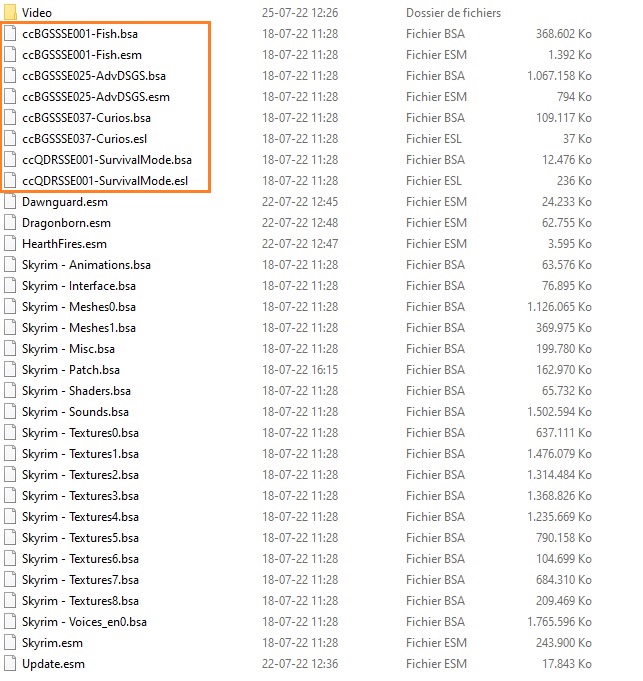 Be sure you don't have less or more files. If not uninstall Skyrim from steam, delete the Skyrim Special Edition folder, reinstall Skyrim Special Edition from steam and rerun the patcher.